Meet our UK & Ireland Patient Coordinator – Tania Pezzolesi-Clark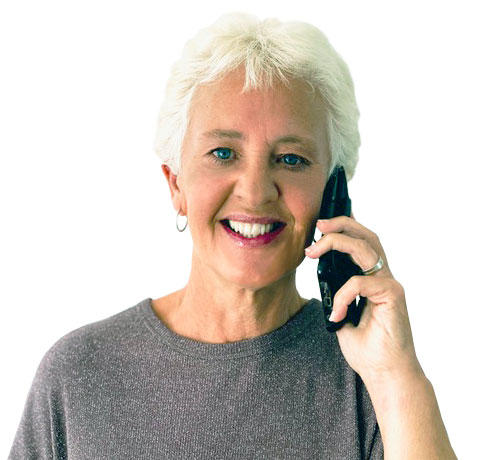 Hello and welcome! My name is Tania and I am delighted to be your UK & Ireland patient coordinator. I'm here to guide you through your cosmetic surgery journey and I will always be happy to assist you with any questions or queries you may have. I look forward to hearing from you.
Tania
Dr. Karlis Verdins, MD, Certified Cosmetic & Reconstructive surgeon, over 500 procedures annually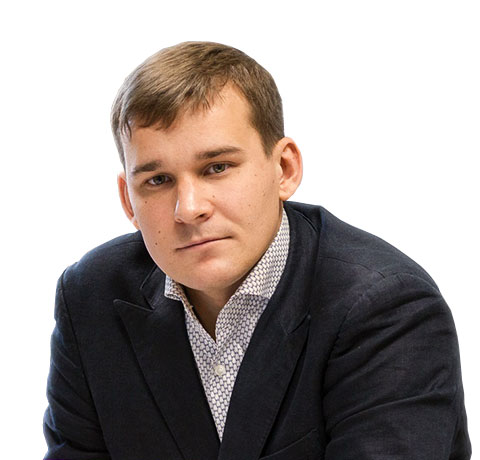 A highly acknowledged surgeon, with over 12 years' experience in Cosmetic & Reconstructive surgery.
The surgeon performs over 500 procedures annually.
Specializes in:
· Breast augmentation with and without implants
· Breast lift (Mastopexy), Breast reduction
· Tummy tuck (Abdominoplasty)
· Eyelids, arm reduction
· Reconstructive microsurgical procedures, hand surgeries
12 Reasons to choose us
Predominantly English speaking medical team
Although there is an inevitable language barrier, the majority of our medical personnel have a good standard of English to ensure you feel as comfortable as possible during your cosmetic surgery journey with us.
A highly acknowledged cosmetic surgeon
Our head surgeon Dr Karlis Verdins MD, is highly acknowledged and has over 12 years of experience in cosmetic and reconstructive surgery. Dr Karlis Verdins MD performs in the region of 500 surgical procedures every year and annually attends cosmetic surgeon meetings and congresses.
Luxury treatment for less
5-star treatment for half the price of the UK. With us you get an equivalent or higher standard of care than that of a private clinic in the UK, for just a fraction of the cost.
UK and Ireland patient coordinator
You get your very own UK based patient coordinator, who is dedicated to making your cosmetic surgery journey run as smoothly and as efficiently as possible. From the first point of contact right through to your one year follow up. Your coordinator will always be happy to answer any questions or queries, no matter how big or small.
Fresh and comfortable recovery rooms
With our luxury, bright and spacious en suite rooms, you're sure to feel comfortable and at home during your stay with us at Cosmetic Surgery Riga.
24-hour monitoring and medical care
During your stay with us in a beautiful private floor of Jurmala hospital, you will be monitored day and night by our highly commended and experienced nursing and medical team.
Prompt appointment system
We do everything possible to meet your needs regarding arranging appointments. We could be ready to accept you for cosmetic procedures within as little time as a week after your surgeon's review.
Help and support every step of the way
Your patient coordinator will be available to assist you by telephone or email, right up until your one year follow up post-surgery.
We can accommodate you and a friend should you choose to bring one along
You don't have to go it alone, we can arrange for you to bring a friend or partner along to stay with you throughout your stay with us, for company or support.
Surgeon's liability insurance
Our hospital provides surgeon's liability insurance, for each cosmetic surgeon operating up to the value of 30 000 Euro.
Cheap and direct flights to Riga
With convenient and direct flights to Riga from the UK, operated by Ryanair, Wizz air and Air Baltic daily you'll never be too far away from your dream cosmetic procedure.
Our patient reviews speak for themselves
Don't just take our word for it! Read some of our glowing patient reviews.
Facelift abroad!
Why choose to have facelift surgery abroad?
Many people travel overseas to enjoy top-class cosmetic surgery. Facelifts are particularly popular and Cosmetic Surgery Riga is one of the most highly regarded places in the whole region to enjoy facelift surgery. Not only do we offer world-class surgery but prices are half or less of those in the UK, and no frustrating waiting lists are holding our clients back from making positive changes to their lives.
Having surgery of any kind is a very big and important decision. Before making any commitment, we suggest you read our short guide to facelifts, below. What is a facelift? Why do people undergo this surgery? Who are the best candidates for this surgery? What are the different types of facelifts? And what are the advantages of having your facelift in Riga?
What is a facelift?
As we age, our skin loses its natural elasticity. This loss in elasticity leads to sagging, wrinkling, and folds of unwanted skin on your cheeks as well as on your jawline and neck, and around your eyes. For these reasons, the shape of a person's face appears to change.
The technical term for a facelift is rhytidectomy. A facelift surgical procedure lifts the facial tissues that are sagging and tighten them. Typically, a full facelift deals with the bottom two-thirds of a person's face, however at Cosmetic Riga, we also perform blepharoplasty (upper and lower eyelids) at the same time. This results in a total facelift that can save time and money in future. The reason we do this? After a standard full facelift, patients also decide to go for the upper and lower eyelids, this is an additional expense and more time in surgery, so we prefer to do this all at once.
The effect is also much more profound, from before to after, with patients often wowed by the final result. Finally, you only need to undergo general anaesthetic once, which reduces the stress placed on the body.
What causes a person's skin to sag and wrinkle?
There are numerous reasons why someone's skin loses its natural elasticity. Some of these factors can be natural, some self-induced. Your skin sagging and wrinkling can be caused by stress, diet, your hereditary, smoking, skin thinning, sun damage, and several other reasons.
What can't a facelift do?
A facelift can't defy the ageing process although it can make a person look younger. A facelift also cannot undo sun damage, scars, and wrinkles. For these issues, other cosmetic surgery or treatments are required.
Why do people undergo this surgery?
Ultimately, most people undergo a facelift to boost their self-esteem and to feel and look refreshed and younger. We are all different but the desire to feel happy about the way we look is common to most of us.
Who are the ideal candidates for this procedure?
This might seem like a strange question but a facelift is not recommended for everyone. Here are 6 factors that might describe the ideal candidate for a facelift, although not essential:
No underlying medical conditions that could interfere with surgery or recovery.
Ideally a Non-smoker
Non-substance user
You are a person with a positive mindset
You have realistic expectations of the positive impact of a facelift
Reasons you may not be an ideal candidate?
You might reconsider facelift surgery if ultimately, you are having your facelift for someone else rather than yourself. It is also far from ideal if you smoke heavily or are a substance user. Unrealistic expectations of how much a facelift will improve your life quality can also suggest someone is not a good candidate. If you are someone who suffers from huge weight fluctuations then this could be an issue as this affects the amount of excess skin you might have at any given time. Another important consideration is whether you are on serious medications which might be problematic or rule out you being able to have treatment at that time.
What happens when you have a facelift?
Folds of skin on each side of a person's face are drawn back and the tissue under the skin is modified or redistributed to restore the look of a person's face to its more youthful appearance and form. Incisions made during the procedure are performed to blend in with an individual's facial structure. Another element performed on a full facelift is a neck lift, this removes sagging skin and unsightly deposits of fat that has built up (often referred to as a '' double chin ''). A facelift tightens the skin and its look.
Complications and side effects
All surgical procedures have an element of risk. The most common complications or side effects are related to wound healing, bleeding, blood clots and pain.
After the procedure, you will be prescribed some painkilling medicine to eliminate any discomfort. You can expect some swelling and bruising. But our doctors will give you clear instructions about when and how to remove dressings.
You will notice a positive difference in how your appearance looks once the swelling has fully gone down, typically after a couple of weeks. Your skin won't likely feel back to normal for a couple of months.
What should you do after a facelift?
First and foremost try to relax and not stress about how you look immediately after the facelift surgery. Your body needs time to mend from any form of surgery. Make sure you eat and sleep well, don't smoke, limit alcohol, and also don't overdo it with strenuous exercise.
Elements Involved with a full facelift
Technology has improved in recent years and, with it, there is a much more than can be performed during a full facelift procedure, these elements include:
Facelift: Ultimately smoothing out folds or wrinkles, and tightening facial tissue, this is typical when the patient has gained a lot of weight, lost a lot of weight, leaving excess skin.
Cheek lift: Restoring the shape and fullness, lifts sagging cheeks, smooths out the furrows that run from the nose to the corners of the mouth.
Upper facelift: Thinning out and removing wrinkles on the forehead, near your eyes, and across the brows. Some patients want to reduce 'hamster cheeks' or simply have their eyebrows raised.
Step by step description of the procedure
There are seven steps in your journey to feeling and looking younger.
Consultation with our patient coordinator in the UK. This is done remotely and consists of discussing your wishes, the desired outcome and medical history. Expectations related to the surgery are also discussed.
Medical examinations are performed at our clinic in Riga,
Anaesthesia: Our patients are administered general anaesthesia by a certified anesthesiologist. Once you are under the influence of the anaesthesia, the procedure begins.
Incisions are made to begin the facelift treatment.
Closing incisions are made to complete the surgery.
Recovery and healing after the operation. This varies from person to person in the time needed but is a natural part of any surgery.
Results. Once you have fully recovered from your treatment, you can enjoy the results. Looking and feeling much younger.
Facelift prices Latvia vs the UK
Having full facelift surgery in Riga costs a fraction of what it typically does in the United Kingdom. Not only are you treated by a top surgeon but you also enjoy a full package including three transfers, one night in a hotel and one night in the clinic during your stay.
These are the typical prices for a full facelift in the UK and Latvia:
Cosmetic Surgery Riga £ 5,500
The United Kingdom £ 10,000 – £ 15,000
What does the full facelift package include?
Our popular full facelift package includes a full facelift (including upper & lower eyelids and neck lift) from our highly-regarded surgeon, pickup from Riga International Airport, three transfers, 24/7 support from our English speaking staff, and your first night in a beautiful and modern 4-star hotel in one of the world's most beautiful cities.
Benefits of having the treatment in Riga
There are many reasons for having your facelift surgery in Riga including significant cost benefits, top surgeons working with you, and having the procedure in a stress-free, friendly environment. In summary, here are some of the benefits:
Half the price of the UK
Fast turn-around from consultation to surgery in a few weeks
Top very highly regarded world-class surgeon
Full package including hotel and transfers (other packages also available)* 
Visit UNESCO heritage Riga, one of the world's most beautiful cities
Relaxed environment
Health-related overall
Just 150 minutes away from the UK by aeroplane. Your procedure will be performed at a private clinic in the leafy suburbs of Riga. Just 25 minutes from the beautiful old town and city centre.
Facelift recovery procedure
After your face-lift, you might experience swelling, bruising, numbness, some pain. Your incisions will be covered with bandages for a short period to minimise your bruising and swelling. After your surgery, you must rest your head, take some pain medication, and avoid stress to aid a fast recovery.
Follow up appointments will follow in the days immediately afterwards when bandages and stitches will be removed.
FAQs
Is this type of surgery painful?
After facelift surgery, you might experience swelling, bruising, mild to moderate pain, and some degree of numbness. You will be given appropriate painkillers to help with any pain. It is also important to note that your incisions will be covered by bandages which help to minimise the bruising and swelling you experience.

Can I get a facelift on the NHS?
The UK's NHS is currently under huge pressure due to the coronavirus pandemic and the knock-on effect this has had in restricting millions of hospital visits for checkups and surgical procedures. Waiting lists stretch back for many months due to backlogs. It is fair to say that while facelifts are still available on the NHS, you might well need to wait a significant period of time. Our advice, however, is to first look into the NHS surgery option before you decide whether to schedule a procedure instead with Cosmetic Surgery Riga.

What can be done to minimise any swelling or bruising?
After any surgery, you need to take time to rest and recover. It is advisable to take a couple of weeks off work to recuperate. A few decades ago, before the hustle and bustle of the modern world, it was perfectly normal to 'convalesce' after any illness or surgery. The bruising will also likely be visible for the first two weeks. You should definitely avoid getting the bandages wet over the first few days. And you should also try sleeping and resting in a reclining position. Properly managing your cold and warm compresses will also promote healing. It is all about taking your time, following simple instructions, and allowing your body to heal.

Are there any possible side effects?
With all surgery, we can expect some reaction. This is natural and is our body reacting to a procedure being carried out. You can therefore expect some numbness and puffiness in your face for a few weeks. Bruising is temporary and will fade in time. Any scars begin to fade with time.
How long do facelifts last?
There is no simple answer to this. The facelift surgery will make you look more youthful for years to come. But how you choose to live after your surgery will play a big part in how good you look in the future. If you choose to maintain a healthy (or healthier) lifestyle after surgery then you can expect to maintain a more youthful look.
Your genetics and the amount of stress in your life will also help determine how you look in future years. As the years pass, your skin will begin to droop again. This is the natural order of things. However, typically a procedure from a world-class cosmetic surgery such as ours would be expected to last ten years.

What is the general procedure for a facelift?
A facelift procedure is performed under general anesthetic and requires an overnight stay at the Clinic. Although there are different types of facelift, the surgeon makes relatively inconspicuous incisions above the hairline, underneath your ear, and behind your ears. Our surgeon then removes any surplus facial skin before tightening the muscle and pulling the skin that remains backward and upwards. At the end of the procedure, bandages are used to minimise bruising.

When can I do things like exercise and drive after a facelift?
You should definitely avoid doing anything too strenuous for a couple of weeks after your facelift surgery. By observing this you will allow your body to fully recover and for the surgery to be a great success. In the case of driving, you could probably start driving within 5 days. For strenuous exercise wait at least a couple of weeks. If something involves water, then longer.

When can I start to wear makeup again?
Makeup to conceal facial bruising is possible a week after surgery. For eye makeup, it is advisable to wait a bit longer; ideally two weeks.

Conclusion
Facelift surgery has improved the happiness and quality of life of countless people all over the planet. This type of surgery has become commonplace today. If you are considering this type of surgery then please contact our UK & Ireland patient coordinator Tania Pezzolesi-Clark today on 07704995709 or 02071019514. Tania will happily answer any questions you may have. If you decide to go ahead with a procedure, she will also book an appointment for you.