Meet our UK & Ireland Patient Coordinator – Tania Pezzolesi-Clark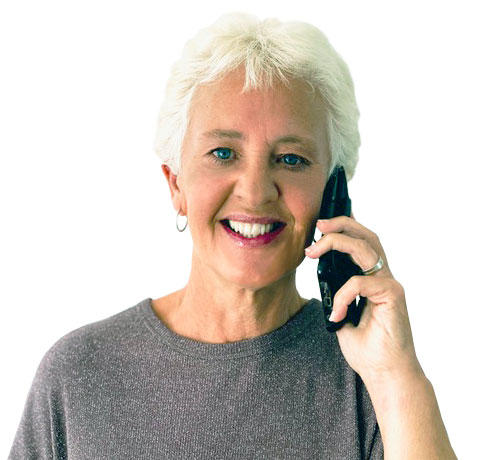 Hello and welcome! My name is Tania and I am delighted to be your UK & Ireland patient coordinator. I'm here to guide you through your cosmetic surgery journey and I will always be happy to assist you with any questions or queries you may have. I look forward to hearing from you.
Tania
Dr. Karlis Verdins, MD, Certified Cosmetic & Reconstructive surgeon, over 500 procedures annually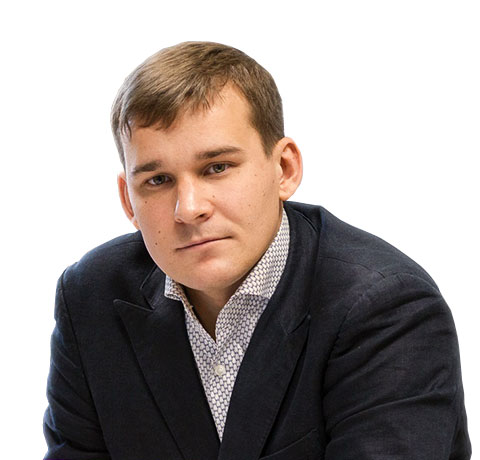 A highly acknowledged surgeon, with over 12 years' experience in Cosmetic & Reconstructive surgery.
The surgeon performs over 500 procedures annually.
Specializes in:
· Breast augmentation with and without implants
· Breast lift (Mastopexy), Breast reduction
· Tummy tuck (Abdominoplasty)
· Eyelids, arm reduction
· Reconstructive microsurgical procedures, hand surgeries
12 Reasons to choose us
Predominantly English speaking medical team
Although there is an inevitable language barrier, the majority of our medical personnel have a good standard of English to ensure you feel as comfortable as possible during your cosmetic surgery journey with us.
A highly acknowledged cosmetic surgeon
Our head surgeon Dr Karlis Verdins MD, is highly acknowledged and has over 12 years of experience in cosmetic and reconstructive surgery. Dr Karlis Verdins MD performs in the region of 500 surgical procedures every year and annually attends cosmetic surgeon meetings and congresses.
Luxury treatment for less
5-star treatment for half the price of the UK. With us you get an equivalent or higher standard of care than that of a private clinic in the UK, for just a fraction of the cost.
UK and Ireland patient coordinator
You get your very own UK based patient coordinator, who is dedicated to making your cosmetic surgery journey run as smoothly and as efficiently as possible. From the first point of contact right through to your one year follow up. Your coordinator will always be happy to answer any questions or queries, no matter how big or small.
Fresh and comfortable recovery rooms
With our luxury, bright and spacious en suite rooms, you're sure to feel comfortable and at home during your stay with us at Cosmetic Surgery Riga.
24-hour monitoring and medical care
During your stay with us in a beautiful private floor of Jurmala hospital, you will be monitored day and night by our highly commended and experienced nursing and medical team.
Prompt appointment system
We do everything possible to meet your needs regarding arranging appointments. We could be ready to accept you for cosmetic procedures within as little time as a week after your surgeon's review.
Help and support every step of the way
Your patient coordinator will be available to assist you by telephone or email, right up until your one year follow up post-surgery.
We can accommodate you and a friend should you choose to bring one along
You don't have to go it alone, we can arrange for you to bring a friend or partner along to stay with you throughout your stay with us, for company or support.
Surgeon's liability insurance
Our hospital provides surgeon's liability insurance, for each cosmetic surgeon operating up to the value of 30 000 Euro.
Cheap and direct flights to Riga
With convenient and direct flights to Riga from the UK, operated by Ryanair, Wizz air and Air Baltic daily you'll never be too far away from your dream cosmetic procedure.
Our patient reviews speak for themselves
Don't just take our word for it! Read some of our glowing patient reviews.
Breast Enlargement
Everything You Should Know About Breast Enlargement Surgery
Deciding to have your breasts enlarged is an extremely personal decision and one that different women arrive at for different reasons. Whatever the reason you decide to have this type of cosmetic surgery the most important things are understanding the implications and making sure the procedure is carried out by a highly qualified cosmetic surgeon with a proven track record.
What is Breast Enlargement Surgery?
Before we get into the details of the procedure and its implications we should start by defining it. In a nutshell breast augmentation is a type of cosmetic surgery intended to increase the size and/or volume of one or both of your breasts. When done properly the surgery will result in evenly proportioned, natural looking breasts that are larger than what the patient started with. Regardless of your reason for undergoing the procedure you should emerge from it with the figure you want.
Who Has Breast Enhancement Surgery?
Although many women choose to undergo this procedure strictly out of a desire to enhance their profile and feel more confident that is not the only reason women decide to have this type of surgery. Here are some of the other, most common reasons women undergo enlargement surgery.
Naturally small breasts

– Breasts come in all shapes and sizes. Some of them large and voluminous, some of them nearly flat. Some women have breasts so large that they require breast reduction surgery while others seek out cosmetic surgery to fill the gap they feel has been left by nature. Women with small breasts often seek out this type of surgery so they can feel more confident in their appearance, so they can fit into their favourite outfits better or just because they feel that they deserve and can afford a fuller figure.

Post-pregnancy makeover

– It is not uncommon for women to undergo a number of cosmetic procedures after giving birth. The goal is to restore, as best as possible, their pre-pregnancy profile. Pregnancy has a tendency to generate significant changes in the breast. First, they get larger. Sometimes significantly larger. And then, following a period of breastfeeding they begin to get smaller again. This process of expanding and contracting can leave breasts looking somewhat flat. As a result many women seek to have enlarged breast surgery following pregnancy in order to restore a fuller, more satisfying profile.

Weight loss

– While it is always a good idea for overweight individuals to try and lose weight, women who lose significant amounts of weight often find their breasts become somewhat flat and are surrounded by excess skin. In order to obtain a more satisfying profile they have their breasts enlarged. As a result the loose skin is tightened back up and the new larger breasts create a pleasing counterpoint to their new, smaller waist.

Asymmetrical breasts

– Cases of noticeably asymmetrical breasts are extremely common and nothing to be ashamed of. Some women however are more comfortable with the notion of having breasts that are more equally sized and shaped and therefore seek out cosmetic surgery. Equalizing the breasts makes it easier to buy clothes, easier to enjoy one's clothes and often results in greater confidence and self-esteem.

Mastectomy

– The scourge of breast cancer often leaves women with gut wrenching decisions regarding whether to have their breasts removed. Some women, genetically predisposed to breast cancer, will have their breasts removed as a precautionary measure. In the aftermath of mastectomy this type of surgery can be an important part of a woman's emotional and psychological recovery as it restores a full, natural looking feminine profile.

Restore a youthful appearance

– Time is not particularly kind to any of us and breasts often manife

st the passing of time by losing their elasticity and sagging. Unfortunately, there is no amount of exercise or dieting on earth that will fully undo the ravages of time when it comes to your breasts.

Breast implants

however, are very often an excellent way to restore youthful firmness and fullness to the breasts.
The Different Types of Breast Implants
Capsular contracture is a phenomenon wherein tissue around the implant begins to harden and tighten as a result of being too thin. While it's not common it does happen in some patients and the possibility cannot be discounted, especially in women who have thin breast tissue. Textured implants are designed to counteract the effects of thin breast tissue and prevent capsular contracture, although there is some debate over their effectiveness. If you are a woman with copious amounts of breast tissue there is likely no need for you to worry about this condition and smooth implants should serve you just fine.
Different Shapes, Sizes and Styles
Without a doubt one of the major concerns for women considering enhanced breasts is finding the right style, size and shape to fit their body. Certainly false boobs are not a 'one size fits all' proposition.
Shape

– As far as shape goes you typically have a choice between teardrop and round. Most women choose round because it's more likely to produce cleavage and your new breasts will be perkier and have more of an uplift. The teardrop shape by contrast provides a more natural look that has its own widespread appeal.

Size

– The size, or circumference, of the implants is another issue that needs to be decided long before any surgery can take place. A size that might look perfect on one woman may look abnormally large on another. And a smaller implant that may provide a full profile to a smaller woman will likely not make the desired impact on a larger woman. Most cosmetic surgeons today have some form of 3D imaging software available to provide you an idea of what the different sized implants will look like on different body types.

Style

– In this case style refers to the amount of projection an implant has. A low profile implant will only project a small amount while a large style implant will project the most. Whichever size, style and shape you decide on it should flatter your body type rather than overwhelming it.
Augmentation Surgery Step by Step Guide
Breast enlargement surgery is the most common type of cosmetic surgery performed in the world today. Hundreds of thousands of women worldwide opt to have their breasts cosmetically enhanced every year with nearly 12,000 electing to have the procedure every year in the UK alone, according British Association of Aesthetic Plastic Surgeons (BAAPS). If you are considering this type of cosmetic surgery it may be helpful to understand how the process unfolds. While the particulars of the surgery will be different from patient to patient the general process is well-defined and below we will take you through it step by step.
Keep in mind that this type of procedure can take 2 – 3 hours to complete. In some cases even a bit more. It all depends on the technique used, how much reconstruction and/or reshaping of the existing tissue is required and of course the experience and skill of your cosmetic surgeon. The surgery itself can be performed in hospital, in a private clinic or even in the offices of some cosmetic surgeons. To be sure though you should never have such a procedure performed in a non-accredited facility. This type of surgery is typically done on an outpatient basis with the vast majority of patients going home the same day.
Step I: Surgical prep

–

Once you arrive at our state-of-the-art facility within the Jurmala Hospital, you will be prepped for surgery. This involves changing into a surgical gown and having the surgeon indicate with a marker where to make the necessary incisions. You will be washed with an antimicrobial soap to help ward of a

ny chance of infection after which several monitoring machines will be hooked up that will enable the surgical team to have an accurate, real time indication of your condition as the surgery progresses. Inflatable compression sleeves may be wrapped around your legs and used to help prevent the formation of blood clots or DVT (deep vein thrombosis). An IV will be inserted in your arm that will enable a saline drip to keep you properly hydrated throughout the procedure. This IV may also be used to deliver medications such as anaesthesia or sedatives. In most cases patients receive general anaesthesia and are asleep throughout the process. Be sure to discuss the type of anaesthesia you will be receiving as well as any possible side effects with your surgeon ahead of time.

Step 2: Incisions

– Once you have been prepped and anesthetized surgery will begin with the surgeon making the necessary incisions. These days most implants are inserted through an incision in the underarm in order to prevent having large surgical scars under the newly refashioned breast. The surgeon will then enter through one of these incisions and create a pocket either underneath the breast tissue or behind the pectoral muscle. The exact position of this pocket will have been determined during your pre-surgical consultations with the surgeon and is designed to allow for optimal placement of the implant based on your particular physiology.

Step 3: Implantation

– Next the implant will be inserted into the pocket the surgeon has created. With a silicone implant or implants they will be already filled and will be slid into place and then positioned properly by the surgeon. (In the event you have naturally small breasts, or should you be receiving implants following a mastectomy, it may be decided during the pre-surgical consultation that a tissue expander is necessary for a period of time before the permanent implants can be placed. If that is the case the surgeon will insert the expander and fill it through a port. During subsequent visits more saline will be added in order to gradually stretch the tissue. Once enough space has been created the expander is removed and the permanent implant slid into place.)

Step 4: Recovery

– Once the procedure is completed you will be moved to the recovery room and awakened. You will be monitored in the recovery room for a few hours. During this time you will likely

feel groggy as a result of the anaesthesia although this will begin to wear off as time passes. If there are no problems you will be discharged the next day.
Possible Complications from Breast Surgery
No surgical procedure is without risk and that includes breast enhancement surgery. The implant operation as we noted above can last up to 2 or 3 hours and is performed under general anaesthesia most of the time. It's an intrusive procedure that often requires quite a bit of adjusting on the part of the surgeon in order to make certain the implants are properly positioned. While this is the most practiced of cosmetic treatments today, and experienced cosmetic surgeons know the procedure like the back of their hand, there still can be no guarantees that there won't be complications. It is the nature of surgery. Below we will look at some of the most common implant surgery complications.
Side Effects
The side effects of this type of surgery are predictable and should subside in fairly short order during the days and weeks following the procedure. Those side effects are:
Pain in the chest area and the area of the incisions.

Swelling and bruising throughout the affected area.

A sense of tightness in the chest.
That feeling of tightness may linger for a couple of weeks after surgery but is typically not something to be overly concerned about. On the other hand if the procedure does not go as planned there may be complications or other problems following the surgery. These may include:
The breast tissue may harden as scar tissue around the implant shrinks.

The external scarring may be more noticeable than was originally anticipated.

The implant may take on creases or folds that can be seen through the skin.

The implant may 'ripple'. Another effect that may be visible through the skin.

The implant may rupture and leak. The leaking fluid may cause lumps to form under the skin.

The implant may rotate in place causing the newly refashioned breast to take on an unusual shape.

An infection may set in that necessitates treatment and possibly removal of the implants.

There may be nerve damage to the nipples. This nerve damage may cause the patient to lose feeling altogether in the nipple.
Other serious but rare complications may include:
A reaction by the patient to the anaesthesia.

Excessive bleeding in the surgical area during the procedure.

DVT which, as mentioned above, is the formation of blood clots in the legs.
Potential Aesthetic Complications from This Type of Surgery
Not all complications or problems following this procedure are necessarily medical. Some are aesthetic. It is not unheard of for example for women to have a negative reaction to the finished product because the newly reshaped breasts are too small or too prominent or simply not the shape they had hoped for. The most common complaint is that the finished breasts are too small. Other women are not pleased with the placement of the implants and wish they were higher or lower or further apart or closer together. Still other women don't like the way the new false breasts feel to the touch. Fortunately, should a patient wish, they can in most cases safely undergo revision surgery during which their concerns or complaints can be addressed. Keep in mind that most aesthetic problems can be headed off at the pass by fully engaging the surgeon during the initial consultation.
Cost of Breast Lift/Enlargement Surgery in Various European Cities
Keep in mind the above cosmetic surgery prices represent the average cost of this procedure gleaned from a sampling of hospitals and clinics in each city. Therefore the actual price you encounter at a particular hospital or clinic will likely be different.
In addition, keep in mind that in cases where a woman is receiving implants after undergoing mastectomy NHS will likely reimburse for the procedure. Talk to our UK patient coordinator to learn more about this option and how to pursue reimbursement.
Why You Should Have Your Enhancement Surgery at Cosmetic Surgery Riga
While it should be clear that there are sound financial reasons for having your breasts enlarged at Cosmetic Surgery Riga there are also a number of other benefits that transcend the possibility of cheap breast enlargement and which would make CSR the smart choice for your surgery regardless of cost. Those benefits start with the nation of Latvia and the city of Riga itself. Long hidden from the public consciousness due to the fact that it lay behind the iron curtain for much of the 20th century Riga has re-emerged over the past 2 decades to claim its rightful place in the European story. This is a city of great historical importance, a vibrant and engaged populace and one of the most highly developed digital infrastructures in the world. There are world class architectural treasures and world class medical facilities, including Jurmala Hospital Riga and others. But there are more reasons to consider Riga:
Very little waiting

– The NHS have a plethora of high quality medical professionals to call on and typically do a fine job. However, dealing with the well-documented and notorious waiting lists can be a chore, to say the least. In some cases you may be waiting in the surgical queue for a year or more. At Cosmetic Surgery Riga you are able to schedule your breast surgery today via our UK patient coordinator and undergo your procedure within a few weeks. It's as simple as that. No more waiting, hoping and worrying. Just make your appointment and have it done.

World renowned surgeons

– The surgeons at Cosmetic Surgery Riga have trained in some of Europe's most prestigious medical schools and spent long months and years honing their craft in the major medical centres on the continent. Cosmetic Surgery Riga is staffed by some of the most experienced and highly trained specialists you'll find anywhere. When you have your breast enhancement procedure at Cosmetic Surgery Riga you are opting not only for affordability, but first class quality as well.

Outstanding patient care

– The minute yo

u ring up our UK patient coordinator you will begin to understand that CSR stands for more than just cheap breast implants. Every member of our support staff speaks good English and has been chosen by us for their personable manner and their high degree of qualification. They'll answer all your questions regarding the procedure, the facility, the surgical staff and the city and put your mind at ease regarding every aspect of the process. When you arrive at the facility you will be treated with a level of care and attention you thought was a thing of the past.

It's so close

– Riga is a lot closer than most people realize. About the same distance from the UK as Naples and closer than Athens or Bucharest. You can have your morning coffee in your favourite London cafe and your lunch at one of the many trendy bistros in the heart of Riga. It's that close. The notion that Latvia requires some sort of special effort to get to has no basis in fact. It's right here. A mere 2 ½ hours by air from London. And since it is a Schengen country there are no immigration or visa issues to deal with. Just fly in and fly out.

Riga

– Riga is now one of the top tourist destinations in Northern Europe. And for good reason. The city centre is a true architectural and historical gem and has been designated a UNESCO World Heritage Site. More than 5 million tourists per year now visit the city arriving by train, bus, car, air or through what is one of the top passenger seaports in Europe. If you are like most people your first visit to Riga will not be your last.
Having your breast enhancement procedure in Riga then is more than a smart financial choice, it's a smart life choice. There will be zero drop off in quality from what you would experience in the UK, the city is closer than you think and you'll be exposed to one of the true hidden gems of Europe in the process. Not only that but NHS will reimburse for the procedure in certain cases and you can have your procedure a few weeks after setting things in motion by calling our UK patient coordinator. So leave the endless queues and hassles behind and contact Cosmetic Surgery Riga today.

Breast Surgery FAQs
What happens when I call the UK patient coordinator?

– Our UK patient coordinator will answer all your questions and address any and all concerns you may have about having your procedure at Cosmetic Surgery Riga. She will also be happy to help you understand the process of getting reimbursed for your surgery should you qualify. She can set a date for you to meet and consult with your surgeon and to undergo the procedure. Remember there is virtually very little waiting when you have your procedure with C

SR.

How long will the swelling last after augmentation?

– The swelling will gradually diminish over the course of several weeks. However, in the vast majority of cases swelling is gone in under 2 weeks. You will be instructed not to raise your elbows abo

ve your shoulders or lift any heavy object for at least 3 weeks as this could interfere with the healing process and prolong the swelling. The support staff at Cosmetic Surgery Riga will devise a comprehensive recovery program for you to follow that will optimize your chances for a speedy recovery.

Should my implants be placed under or over the chest muscles?

– This is a good question and the answer is that each patient is different. Still, there are some basic guidelines that may be helpful in making the decision with your surgeon, during your consultation.

What size implants should I have?

– This is another common question and again, is something that will be determined by a combination of your wishes and your physiology. The goal is to achieve a look that is balanced and appropriate for your body type. As such you will need to work closely with the surgeon to determine exactly what size implants will allow you to achieve the best possible result. Of course you will always have the final say, but we recommend you give due consideration to the surgeon's professional opinion, which is the result of years of experience.

Is the facility able to cope with an emergency during surgery?

– Of course. In the extremely rare case where a life-threatening situation arises during surgery you will be in the hands of some of the most qualified and highly trained cosmetic surgeons in Europe. Simply put there is no medical emergency that could arise during surgery that they are not fully qualified to deal with effectively. The facility itself is also capable of handling any eventuality.

Can you breastfeed with implants?

– Typically yes. Although there have been rare occasions (such as when implants are inserted through an incision around the areola) when the ability to breastfeed has been interrupted by what is lik

ely nerve damage. Again, however, in the overwhelming majority of cases the answer is "yes".

How long will recovery take from this type of surgery?

– As mentioned above any swelling from this type of surgery should subside within 2 or 3 weeks. In most cases swelling will not be visible under your clothes after 7 to 10 days. As such, if your job does not require physical exertion you may be able to return to work within a week or so of having the procedure. If however, you work in a physically demanding job you will need to wait longer. Perhaps 2 or 3 weeks and then ease your way back into your job in an incremental manner. The exact amount of time it will take you to return to work will be decided in consultation with your surgeon following the procedure. If you are lucky enough to work for yourself or for an employer who is not pushing you to return then you might want to go ahead and give yourself a bit longer to recover just to be on the safe side.

How long before I can start exercising again?

– You might be able to begin light aerobic exercise again a week or so after surgery. By 'light aerobic exercise' we essentially mean walking. Over the course of subsequent weeks you can gradually build to more strenuous activities like lifting weights or running. But don't be in a hurry to push yourself too hard. Slow and steady incremental increases in activity should be the guiding principle.

Should I wait until after having children to have this procedure?

– This is another popular question. Women want to know if they should wait until after they've finished having their children before having breast enhancement surgery of if the can undergo the procedure at any time. The answer is that you are free to undergo this type of procedure whenever you wish. However, should you elect to have the surgery and then have children you may need revision surgery afterward in order to restore the original look of your augmented breasts. But again, the final decision is yours.

How long do breast implants last?

– Although on rare occasions implants have been known to rupture or leak the overwhelming majority of implants perform as advertised for the duration of their life – which is why we offer a lifetime guarantee on breast implants should they rupture.  

What type of incision will you use?

– Increasingly implants are inserted through an incision in the armpit. This ensures any scarring is discreetly tucked away out of sight. However, in some cases the implants may be inserted through an incision in the bra crease or even around the areola. The exact type of incision used will be decided in consultation with your surgeon.

Will implants cause breast cancer?

– There is no verifiable sci

entific evidence to suggest that a breast implant will cause a patient to develop breast cancer. Having these kinds of enhanced boobs may however, alter the effectiveness of mammograms. Meaning you may need more than what is considered normal in order to obtain a full picture of the breast during an examination. Experienced radiologists and other imaging specialists are by now quite used to dealing with implants and the mere fact of having them should not cause any significant clinical issues.

What will things be like immediately after surgery?

– In the immediate aftermath of breast enhancement surgery you will be placed in a surgical bra which will provide needed support so that the surgical area can begin recovering as quickly as possible. You'll spend the night in one of our wonderful recovery room before being discharged the following day. You will also be given specific instructions on how to care for your breasts over the coming weeks and a contact number to call in case you have questions or concerns. You will need to follow special instructions when it comes to washing your hair since lifting your elbows above the height of your shoulders will be forbidden in the first couple of weeks after surgery. You will be provided medication to mitigate discomfort in the days following surgery and should only take is as directed.

How long before I am pain free?

– With most patients the majority of pain dissipates over the course of the first few days following surgery. As such in less than a week you should not require any type of advanced pain relief medication. NSAIDs should suffice to keep discomfort at bay. Remember though that your breasts will remain swollen for up to 2 or 3 weeks following surgery, and any type of swelling brings with is some level of discomfort.

What is the risk of infection?

– As with any surgery breast enhancement procedures carry with them the risk of infection. The actual occurrence of infection however is very low. If however you should develop an infection symptoms typically include fever, redness in the surrounding tissue, tenderness and renewed swelling of the area. If you experience any of these symptoms call the contact number we will provide you immediately.

How can I best avoid an infection?

– In order to improve your chances of avoiding infection take the following tips to heart:
○ Avoid soaking in the tub until the incisions are completely healed.
○ Avoid swimming until the incisions are completely healed. Both to avoid getting the incisions wet and to avoid moving your arms in a counterproductive manner.
○ Keep your hands off your incisions until they have completely healed.
○ Avoid itching the incision areas while they are healing. This is easier said than done but it is important to minimize scarring and prevent infection.
○ If you had the incisions in your armpit avoid using deodorant until the incisions are completely healed.
Things You Should Know Before Undergoing This Procedure
While breast enhancement surgery is the most popular type of cosmetic surgery performed today and has been for many years there is still a bit of mystery surrounding the whole procedure. In order to further clarify things for you we have devised this list of facts related to breast implantation.
Fake breasts are not going to feel exactly like the real thing

– While cosmetic surgery has come a long way in the past half century it is still likely that even the best breast enhancement procedure will not produce b

reasts that feel exactly like the real thing. The difference will be more noticeable in a woman who started with naturally small breasts and opted to have large implants. In women who started with average breasts and merely went up the volume meter a few clicks any difference in feeling will typically be slight.

You shouldn't go from small to huge overnight

– While we're on the subject we should caution against going from naturally small breasts to extremely large breasts in one fell swoop. Not only will they not feel normal as we mentioned above but making such a drastic leap will be traumatic to the surrounding tissue. If you wish to go from small to large it is advised that you do so in steps in order to give your body the time it needs to gradually adjust.

There's a good chance your first procedure will not be your last

– Nearly a quarter of women who undergo breast enlargement surgery will opt for another procedure in time. Typically because they wish to adjust the size. In other cases though if the implants have been in place for a decade or more the patient may develo

p scarring around the implant which will require corrective surgery to fix. In addition should you gain or lose significant amounts of weight it may also call for adjustments to the way your implants look.

You may lose the feeling in your nipples after this type of surgery

– While it's not common, it's also not unheard of for women to lose sensitivity in their nipples following breast enhancement surgery. This phenomenon may occur in fact any time there is surgery performed on the breast. There are a number of potential causes for this including the type of procedure and your particular physiology. In most cases though, even if you lose sensation in your nipples they will still respond to stimulation. That is they will still get hard. You simply won't feel it.

You can't simply walk in and dictate the terms of the surgery

– This is not like ordering a drink at your favourite cafe. You can't walk into a clinic or hospital and say "give me this type of implant in this size". You need to discuss the particulars of your case with the surgeon and then decide in concert with him what type, size and style of implant will be best for you.

This type of surgery may impact your ability to breastfeed

– First of all it is not recommended that you have your breasts enlarged before having children. The wisest course of action is typically to wait until child-bearing is finished. Although to be sure the choice is ultimately yours. If you do choose to have your breasts enhanced and then have children there is a small chance that your ability to breastfeed may be negatively impacted. This is not a common occurrence but you need to be aware of the possibility.

Not everyone is a great candidate for this type of surgery

– If you are obese, smoke or have a family history of breast cancer you may not be a good candidate for this type of surgery. These factors will increase the chance of experiencing complications during or after the procedure. However, if you have had breast cancer and undergone single or double mastectomy you may become a good candidate for breast enhancement as part of your recovery process.

You will need to ratchet back your physical activity after surgery

– Any type of activity that involves bouncing will be off limits after th

is procedure. With low impact aerobics that means at least several weeks. This will give the tissue around the enlarged breasts the time it needs to heal and adjust to the new reality. Exercise, sports or other activity that involves intense bouncing will need to be avoided for at least a couple of months.

Large implants will affect your posture

– If you opt for large implants you are also opting for a large amount of weight to be attached to your chest. This means you are going to have to adjust the way you stand and walk or else you may open yourself up to back problems. If the size of the implants you choose is not a big step up from what nature gave you the effects on your posture will be minimal. However, the larger the implants the larger the impact on your posture and the larger the adjustments you will need to make.

You shouldn't be out of work for long

– Most women can return to work a week or so after this type of surgery. You will need to take it easy, certainly. But as long as you have a job that is not physically demanding you should have little problem returning to work sooner rather than later.
The Bottom Line
Before deciding to undergo this type of procedure ask yourself the following questions:
Why do I want to undergo this procedure?

Am I being

driven by internal desire of societal pressure?

How much does my current situation bother me?

Enough to justify the cost of breast implants?

Am I willing to endure the discomfort and adhere to a

recovery program?

Am I willing to accept the (admittedly small) risks involved?
Conclusion
Breast enlargement surgery can be a life changing event that provides you with renewed confidence and a greatly enhanced sense of self-esteem, among other things. Having your breast enhancement surgery in Riga will allow you to avoid the long NHS queues, receive the same level of care you are accustomed to and have the procedure without draining your bank account. In certain cases NHS may also reimburse you for having your surgery abroad. Contact our UK & Ireland patient coordinator Tania Pezzolesi-Clark today on 07704995709 or 02071019514 to get the ball rolling on a happier, more beautiful future.