Meet our UK & Ireland Patient Coordinator – Tania Pezzolesi-Clark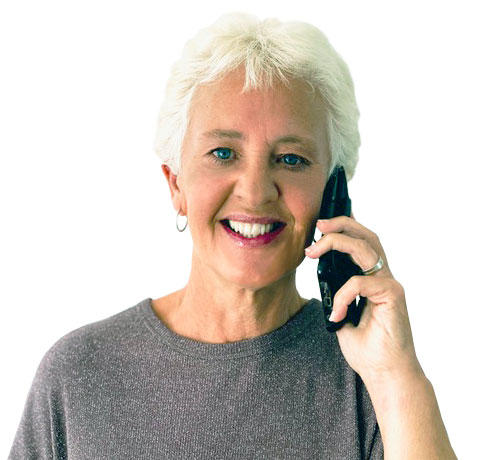 Hello and welcome! My name is Tania and I am delighted to be your UK & Ireland patient coordinator. I'm here to guide you through your cosmetic surgery journey and I will always be happy to assist you with any questions or queries you may have. I look forward to hearing from you.
Tania
Dr. Karlis Verdins, MD, Certified Cosmetic & Reconstructive surgeon, over 500 procedures annually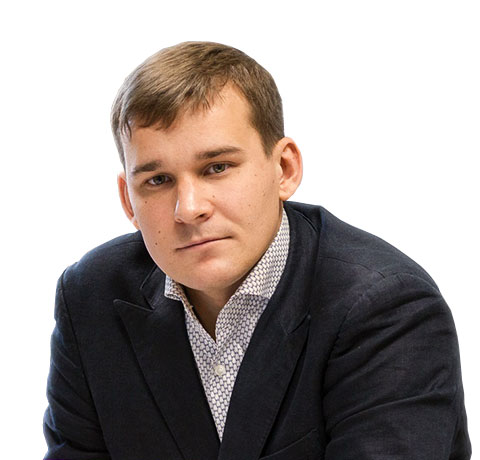 A highly acknowledged surgeon, with over 12 years' experience in Cosmetic & Reconstructive surgery.
The surgeon performs over 500 procedures annually.
Specializes in:
· Breast augmentation with and without implants
· Breast lift (Mastopexy), Breast reduction
· Tummy tuck (Abdominoplasty)
· Eyelids, arm reduction
· Reconstructive microsurgical procedures, hand surgeries
12 Reasons to choose us
Predominantly English speaking medical team
Although there is an inevitable language barrier, the majority of our medical personnel have a good standard of English to ensure you feel as comfortable as possible during your cosmetic surgery journey with us.
A highly acknowledged cosmetic surgeon
Our head surgeon Dr Karlis Verdins MD, is highly acknowledged and has over 12 years of experience in cosmetic and reconstructive surgery. Dr Karlis Verdins MD performs in the region of 500 surgical procedures every year and annually attends cosmetic surgeon meetings and congresses.
Luxury treatment for less
5-star treatment for half the price of the UK. With us you get an equivalent or higher standard of care than that of a private clinic in the UK, for just a fraction of the cost.
UK and Ireland patient coordinator
You get your very own UK based patient coordinator, who is dedicated to making your cosmetic surgery journey run as smoothly and as efficiently as possible. From the first point of contact right through to your one year follow up. Your coordinator will always be happy to answer any questions or queries, no matter how big or small.
Fresh and comfortable recovery rooms
With our luxury, bright and spacious en suite rooms, you're sure to feel comfortable and at home during your stay with us at Cosmetic Surgery Riga.
24-hour monitoring and medical care
During your stay with us in a beautiful private floor of Jurmala hospital, you will be monitored day and night by our highly commended and experienced nursing and medical team.
Prompt appointment system
We do everything possible to meet your needs regarding arranging appointments. We could be ready to accept you for cosmetic procedures within as little time as a week after your surgeon's review.
Help and support every step of the way
Your patient coordinator will be available to assist you by telephone or email, right up until your one year follow up post-surgery.
We can accommodate you and a friend should you choose to bring one along
You don't have to go it alone, we can arrange for you to bring a friend or partner along to stay with you throughout your stay with us, for company or support.
Surgeon's liability insurance
Our hospital provides surgeon's liability insurance, for each cosmetic surgeon operating up to the value of 30 000 Euro.
Cheap and direct flights to Riga
With convenient and direct flights to Riga from the UK, operated by Ryanair, Wizz air and Air Baltic daily you'll never be too far away from your dream cosmetic procedure.
Our patient reviews speak for themselves
Don't just take our word for it! Read some of our glowing patient reviews.
Tracking technologies and Cookies
IP Addresses and Cookies
To improve site performance, cosmeticsurgeryriga.co.uk uses cookies and records statistical data, as do most other commercial websites.
A cookie is a small file of letters and/or numbers that is downloaded onto your computer when you visit a website. This file is then sent back to the web server each time you visit the website, in simple terms, it allows the web server to identify you.
We can send just one or maybe more cookies to collect information which is stored by your browser on your computer. In addition, our own service providers and advertisers can also send cookies.
You can choose to refuse to allow cookies, most browsers will give this option. It is a straightforward process, you can simply, for example, in Internet Explorer you can refuse all cookies by clicking "Tools" then "Internet Options" then "Privacy", and then selecting "Block all cookies" using the sliding selector. However, if you do block cookies it can have an adverse impact on the websites that you use, including our own.
To help us operate our site and to analyze, monitor and collect information when you use our website and input information, we may retain third party service providers. This also allows us to improve our service.
Statistical data:
Any user information is anonymous as statistical data is not connected to personal information. The statistical information that cosmeticsurgeryriga.co.uk collects includes, browser types and operating systems that may be used and also the IP address. It enables us to assess, for example, if the number of users of a new type of browser is increasing, we can then test new features and pages in that browser.
What are cookies?
Cookies are tiny bits of information that websites store on your computer when you visit them. A cookie may be used to store the fact that you've logged into a website so that when you return you don't have to log in again. Cookies are useful in that they allow websites to learn about how people interact with the site so enabling sites to make improvements and changes.
What kind of Cookies do we use?
Our cosmeticsurgeryriga.co.uk website uses two types of cookies, third party (for example advertisers like Google AdWords, Facebook, AdForm) and our own. We can monitor return visits and track page views over a two year period, also using cookies to personalize and maintain our website.
What third-party services do we use?
Third party cookies are cookies placed on your device by a website other than the one you're visiting.  For example, you visit a website and their advertiser(s) set a cookie, this allows that advertiser to track your visits to other websites. At cosmeticsurgeryriga.co.uk we aim to be as clear as we can about our use of cookies and any third parties we work with.
Google Analytics is an analysis service which measures amongst other things, website activity and performance. It is also useful to allow us to get a better understanding of our audience.
To learn more about Google's data policy see here: https://policies.google.com/technologies/partner-sites.
Google provides a tool to allow you to prevent your data from being used by Google Analytics. Click here https://tools.google.com/dlpage/gaoptout/ to download it.
How long do they last?
As mentioned previously, we can monitor return visits and track page views over a two year period. However cookies, in general do have a period after which they expire. The cookies on our website are renewed when you log in and tend to expire anywhere between 7 to 30 days of inactivity.
Switching off cookies:
If you decide to switch off or refuse cookies there will be problems when using the cosmeticsurgeryriga.co.uk website. The acceptance of cookies is generally automatic with most web browsers, so you will have to adjust your browser through the settings option on your computer, if you want to turn cookies off. You can always read further and get excellent advice from https://www.youronlinechoices.com/uk/ if you have any concerns about 3rd party cookies.
Further information and advice regarding cookies and your options, can be found on the links below, or on the help section of your web browser. If you do decide to disable or switch off cookies, it will unfortunately affect the performance of our website.