Meet our UK & Ireland Patient Coordinator – Tania Pezzolesi-Clark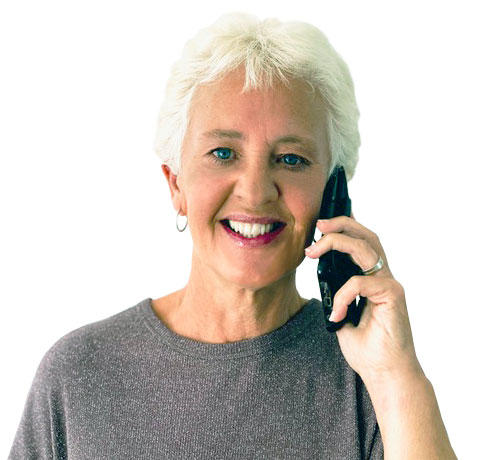 Hello and welcome! My name is Tania and I am delighted to be your UK & Ireland patient coordinator. I'm here to guide you through your cosmetic surgery journey and I will always be happy to assist you with any questions or queries you may have. I look forward to hearing from you.
Tania
Dr. Karlis Verdins, MD, Certified Cosmetic & Reconstructive surgeon, over 500 procedures annually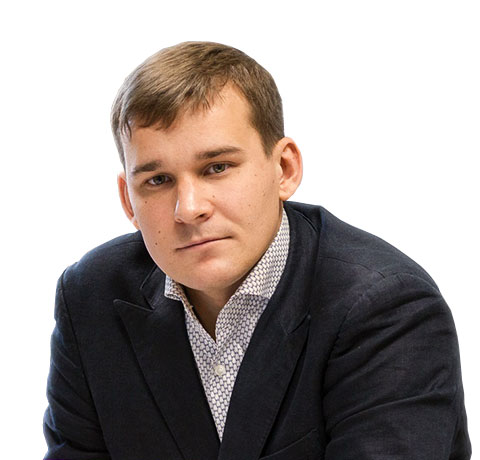 A highly acknowledged surgeon, with over 12 years' experience in Cosmetic & Reconstructive surgery.
The surgeon performs over 500 procedures annually.
Specializes in:
· Breast augmentation with and without implants
· Breast lift (Mastopexy), Breast reduction
· Tummy tuck (Abdominoplasty)
· Eyelids, arm reduction
· Reconstructive microsurgical procedures, hand surgeries
12 Reasons to choose us
Predominantly English speaking medical team
Although there is an inevitable language barrier, the majority of our medical personnel have a good standard of English to ensure you feel as comfortable as possible during your cosmetic surgery journey with us.
A highly acknowledged cosmetic surgeon
Our head surgeon Dr Karlis Verdins MD, is highly acknowledged and has over 12 years of experience in cosmetic and reconstructive surgery. Dr Karlis Verdins MD performs in the region of 500 surgical procedures every year and annually attends cosmetic surgeon meetings and congresses.
Luxury treatment for less
5-star treatment for half the price of the UK. With us you get an equivalent or higher standard of care than that of a private clinic in the UK, for just a fraction of the cost.
UK and Ireland patient coordinator
You get your very own UK based patient coordinator, who is dedicated to making your cosmetic surgery journey run as smoothly and as efficiently as possible. From the first point of contact right through to your one year follow up. Your coordinator will always be happy to answer any questions or queries, no matter how big or small.
Fresh and comfortable recovery rooms
With our luxury, bright and spacious en suite rooms, you're sure to feel comfortable and at home during your stay with us at Cosmetic Surgery Riga.
24-hour monitoring and medical care
During your stay with us in a beautiful private floor of Jurmala hospital, you will be monitored day and night by our highly commended and experienced nursing and medical team.
Prompt appointment system
We do everything possible to meet your needs regarding arranging appointments. We could be ready to accept you for cosmetic procedures within as little time as a week after your surgeon's review.
Help and support every step of the way
Your patient coordinator will be available to assist you by telephone or email, right up until your one year follow up post-surgery.
We can accommodate you and a friend should you choose to bring one along
You don't have to go it alone, we can arrange for you to bring a friend or partner along to stay with you throughout your stay with us, for company or support.
Surgeon's liability insurance
Our hospital provides surgeon's liability insurance, for each cosmetic surgeon operating up to the value of 30 000 Euro.
Cheap and direct flights to Riga
With convenient and direct flights to Riga from the UK, operated by Ryanair, Wizz air and Air Baltic daily you'll never be too far away from your dream cosmetic procedure.
Our patient reviews speak for themselves
Don't just take our word for it! Read some of our glowing patient reviews.
Breast Reduction abroad!
Everything You Should Know About Breast Reduction Surgery
As such it should surprise no one the breast reduction has become increasingly popular in recent years as techniques have been perfected and costs have come down. But while the procedure is often performed to relieve various medical conditions there are nearly as many women who seek out macromastia (to use the medical term) for purely aesthetic reasons. They want to have more clothing choices or just wish to achieve a more balanced and aesthetically pleasing profile.
Who is a Good Candidate for Breast Reduction?
Extremely large breasts can produce an array of physical and emotional problems of varying degrees of severity. They can produce significant and long lasting back and neck problems, prevent a woman from participating in sports or just getting enough exercise and generate internal conflicts related to self-image. Self-consciousness is often the overriding experience of women with disproportionately large breasts and that can lead to isolation and even depression. Macromastia can be a life changing and, in many ways, life-affirming procedure. You may be a good candidate if you have overly large breasts and…
You are in reasonably good overall health.

The size of your breasts has caused you physical or emotional distress.

Your physical activity is limited by the size of your breasts.

You have significant neck or back pain as a result of your breasts.

Your bra regularly digs into your shoulders due to the weight of your breasts.

The skin under your breasts suffers from constant irritation.

You are not currently being treated for any other serious condition.
The Breast Reduction Procedure Step by Step
Reduction surgery allows you to finally obtain relief from neck and back problems associated with overly large breasts and can afford you a respite from the constant drumbeat of unwanted attention. Should you wish to have the size of your breasts reduced for purely cosmetic reasons it's great for that too. Or you can have a combination breast reduction and lift procedure. Regardless of the specific route you choose or the reasons you'll open up a whole new world of clothing possibilities, look and feel lighter on your feet and be able to engage in physical activities that had long been impractical or impossible.
The following are the steps involved in a typical boob reduction procedure:
Step 1: Creating the guidelines

– Before surgery can commence the plastic surgeon will use a marker to indicate on the breasts where the various incisions will be made. This process takes place prior to anaesthesia and is done with the patient standing, in order to ensure a naturalistic result.

Step 2: Anaesthesia

–

This type of surgery is typically performed under general anaesthesia. You will be asleep during the entire breast reduction operation and not feel a thing. Once you are properly anesthetized you will be wheeled into the operating room and the procedure can begin.

Step 3: Creating the incision

– The surgeon will use the guidelines created earl

ier to make the incisions that will enable removal of the necessary tissue. Exactly which method the surgeon will employ to remove the tissue will be determined during your consultation with the surgeon.

Step 4: Reshaping the breast

– Once the excess tissue and corresponding skin has been removed the surgeon then reshapes the breast to give it a natural appearance. During this reshaping the nipple is repositioned to account for the smaller breast profile. The surgeon may also reduce the size of the areolas in order to bring them into harmony with the newly reshaped breasts.

Step 5: The incisions are closed

– After all the excess tissue and skin is removed and the nipple is repositioned the remaining skin is moved to its new position and tightened. The incisions are then closed.

Step 6: Recovery

– Following the successful conclusion of the procedure you will be moved to the recovery room where you will stay overnight and be cared for and monitored for any problems.
Recovery from Surgery
This type of surgery is typically performed on an outpatient basis, however here at Cosmetic surgery Riga you will always spend the night in our recovery rooms. This way we can provide you with the highest level of aftercare. The procedure itself usually takes about 3 hours although it might take a bit longer depending on the particulars of your case.
Immediate Aftermath
After the surgical team are satisfied that the procedure is a success and that you have come through it without complication, you will spend the night in one of our beautiful recovery rooms before being discharged. After you have returned home recovery will usually proceed more or less along the lines laid out below.
Going Forward
While there is no alteration of muscles or bone involved in this type of surgery there are nonetheless significant incisions made in the skin. These incisions may take up to 6 weeks to heal and it may take a bit longer than that for all the swelling to subside and the breasts to start to feel normal again. You will be advised to wear a supportive bra (though one free of underwire) throughout the breast reduction recovery period in order to prevent the type of excessive movement of the breast that may negatively impact the healing of the incisions. As a general rule you can expect the recovery process to include:
Discomfort

– The reduction surgery resulted in the removal of a significant amount of tissue from your body and the creation and suturing of large incisions. As a result there will no doubt be some pain and discomfort in the days immediately following the procedure. Your surgeon may prescribe painkillers which should be taken only as directed. Discomfort after the procedure is nothing to worry about and should subside fairly quickly.

No baths or long showers

– You will need to become adept at cleaning yourself without taking baths or engaging in anything but the quickest, most minimal shower. That's because if the incisions become soaked during the healing process they could become susceptible to infection.

No driving

– Driving may seem like a low impact activity but it can put pressure on your incisions that could negatively affect their healing. It's standard to advise patients not to drive for at least a week following surgery.

Returning to work

– If yours is a low impact profession you may be able to return to light duty a week after surgery. If however, your job is physically demanding you should wait a bit longer and even then only return to your normal duties in an incremental, low impact fashion.

Your first postoperative period

– It's likely that your first period following surgery will generate some swelling and pain in the breasts. This is not unusual but it can be discomforting.

Exercise

– Many women who have this type of surgery are anxious to begin exercising afterward. But while a breast reduction will enable you to engage in vigorous exercise eventually, you will need to restrain yourself at first and restrict exercise to low impact walking and/or the stationary bike.
Keep in mind that the recovery program will vary slightly from patient to patient and that the above is simply an example of the kinds of things you can expect during the first weeks following the procedure.
Keep in mind too that you will need to drink plenty of water throughout the recovery period and get plenty of sleep as well. Also you should avoid drinking alcohol for at least a week after surgery and don't smoke, as this restricts oxygen in the blood and may have a negative impact on the speed and quality of the healing. Also sleep with your upper body propped up for the first 2 to 3 weeks after surgery and always wear a clean, dry supportive bra at all times.
Should you have any questions or concerns during the recovery period do not hesitate to contact the support staff. They will be happy to answer any questions. Also, make sure you take any medication the surgeon prescribes in full, exactly as advised.
Breast Reduction Risks and Complications
The decision whether or not to have your breasts reduced in size is an extremely personal decision with long term quality of life implications. Only you can decide if the potential benefits outweigh the potential risks. Those risks, along with the potential complications from such a procedure, will be explained to you during your consultation with the surgeon in the days before surgery. At that time you should be sure to raise any questions or concerns you might have and to ask for clarification on anything you are not sure of or do not entirely understand. That said the potential risks associated with reduction surgery include:
The possibility of infection.

Changes in the sensitive of the breast and/or nipple.

Excessive bleeding.

Blood clots both small and large.

A negative reaction to the anaesthesia.

Irregularities in the contours of the reshaped breasts.

Nerve damage.

Asymmetry of the breasts.

Potential hardening of the breasts.

Pain that persists.

Necrosis.

The need for revision surgery.
You should be aware that this type of procedure may:
 Interfere wit

h diagnostic equipment and procedures.

Negatively impact your ability to breastfeed.

Lead to more visible breast reduction scars if you don't follow the post-operative advice of the surgical team.
Remember that no type of surgery, even one that is so widely practiced, is without risk. As such, while the above risks and complications only materialize in a small number of cases it is nearly impossible to determine who might experience them and who will not. Certainly, ignoring the post-operative advice of the medical staff is one sure way to invite trouble.
Average Cost of Breast Reduction Surgery in Various European Cities
One of the most common questions we hear is: "How much does breast reduction cost?" To give you some idea the following chart illustrates the difference in cost for reduction surgery in various cities across Europe.
Keep in mind that these represent the average breast reduction cost gleaned from a survey of various hospitals and clinics in the above listed cities. As such the actual price you may encounter at a specific clinic or hospital will likely be either somewhat higher or somewhat lower than the average price listed here.
Why You Should Choose Cosmetic Surgery Riga for Your Reduction Surgery
The above chart should make abundantly clear that there are very compelling financial reasons for having your procedure at Cosmetic Surgery Riga. But saving on your boob reduction cost is not the only reason to consider having your surgery here. There are a slew of other benefits involved that range from convenience to overall quality as well as your comfort level and the drastically reduced time frame when compared to the NHS.
A state-of-the-art facility

– Cosmetic Surgery Riga is b

ased on a private floor of the Jurmala Hospital located just a short drive outside the Latvian capital. Jurmala is a leading medical facility fully equipped with all the latest diagnostic and surgical equipment and features all t

he latest and best amenities aimed at making your stay more convenient and comfortable. The Hospital is modelled after the world's best medical facilities and no expense has been spared to provide the highest level of care for every patient.

Very little waiting – Those who wish to let the NHS handle their surgery are likely in for a significant wait. While NHS surgeons are typically excellent the NHS queues are nonetheless legendary with some as long as a year. Why wait when you can have your surgery at Cosmetic Surgery Riga just a couple of weeks after contacting us? The choice is yours: put yourself on the NHS waiting list and do just that: wait. Or contact our UK patient coordinator today and schedule your procedure for a few weeks from now.
World class surgeons

– People from the UK often fear that if they go abroad for medical care they will have to deal with unqualified doctors, nurses and support staff. At Cosmetic Surgery Riga nothing could be further from the truth. Every member of our surgical staff has spent long years learning, honing and perfecting their craft in top medical schools and served their internships in some of the continent's premier hospitals. You will experience zero drop off in quality between your NHS surgeon and the surgeon who will perform your procedure at Cosmetic Surgery Riga.
Outstanding care

– While the level of healthcare offered by the NHS is typically very good the experience of that care can be cold and businesslike. The service is so overwhelmed no one has time to treat patients like much more than a number. That's never the case at Cosmetic Surgery Riga. From the moment you arrive you are treated with warmth, concern and respect. All members of the surgical and support staff speak English and are ready to answer your questions and allay your concerns. We understand that undergoing any type of surgery can be a stressful experience and so we put in the extra effort to make you feel at home.
Closer than you think

– The popular notion is that Latvia in general and Riga in particular are so far afield as to not be worthy of consideration when it comes to finding outstanding, affordable healthcare alternatives abroad. The reality is that Riga is almost exactly the same distance from London as Seville, Spain. You can have lunch at your home in the British Capital and dinner on the square in the centre of Riga. It's that close.
Having your breast surgery abroad at the Jurmala Hospital then is a common sense decision that transcends mere financial considerations. You'll be treated to the best care, the top surgeons, the most outstanding support staff and there's also a good chance the NHS will cover your breast reduction surgery cost. The frosting on the cake is that you can call our UK & Ireland patient coordinator Tania Pezzolesi-Clark today on 07704 995709 or 02071019514 and be here in a few weeks to consult with your surgeon and have your procedure.
A Few Words About

Riga
Latvia spent much of the 20th century out of the western limelight but those days of obscurity are long over. Today Riga attracts more than 5 million visitors annually and that number increases every year. Far from being an out of the way place Riga is home to numerous EU offices, regularly hosts world class sporting and cultural events and has one of the busiest passenger seaports on the continent. Riga has a rich historical legacy and has been a lynchpin of Northern European culture for nearly 2,000 years. If you are like most people you'll come for the outstanding medical care and come back for Riga itself.

FAQs
Who is a good candidate for this procedure?

– Women with disproportionately large breasts who are in good overall health are good candidates for reduction whether they desire to undergo it for medical or purely aesthetic reasons.
What are the benefits of this procedure?

– Immediate relief of back and neck pain. An improved long term health outlook. The ability to enjoy a variety of different clothing options. A release from self-consciousness and relief from all manner of unwanted attention. To name but a few.
Will I be in pain for a long time after the surgery?

– No. While there will be some pain in the immediate aftermath of the surgery that pain will subside over the following week or two and within a short time you should be pain free.
Do you perform other types of breast surgery?

– Yes. At Cosmetic Surgery Riga we also perform

breast enlargement

surgery and

  

breast uplift

surgery as well as reduction surgery.
How much is a breast reduction?

– See the above chart for the average price of this procedure in a variety of different European cities.
Will the NHS pay for my reduction surgery?

– In ma

ny cases breast reduction is a medical necessity in order to alleviate back problems, persistent infections under the fold of the breast, neck pain and more. Because of this there is a good chance NHS will reimburse for this procedure if one or more of these health concerns are in play.
What is the long term prognosis for women who undergo this procedure?

– A more active life, greater self-esteem, a more vibrant appearance and an end to unwanted attention.
Do I need a visa to go to Latvia?

– No. Latvia is a member of the EU and a signatory to the Schengen agreement. No permanent resident of the UK needs a visa to enter Latvia.
Do the people at Cosmetic Surgery Riga speak English?

– Yes. Every member of our staff is conversant in English so you will never feel isolated and your questions or concerns will never get lost in translation. You will feel right at home.
Conclusion
Having your breast reduction at Cosmetic Surgery Riga makes sense no matter how you look at it. There's no drop off in quality, the surgeons are world class, the facility is state-of-the-art, there's very little waiting, the NHS may well reimburse you and Riga is only 2 1/2 hours away. So what are you waiting for? Call our UK & Ireland patient coordinator Tania Pezzolesi-Clark today on 07704995709 or 02071019514.