Meet our UK & Ireland Patient Coordinator – Tania Pezzolesi-Clark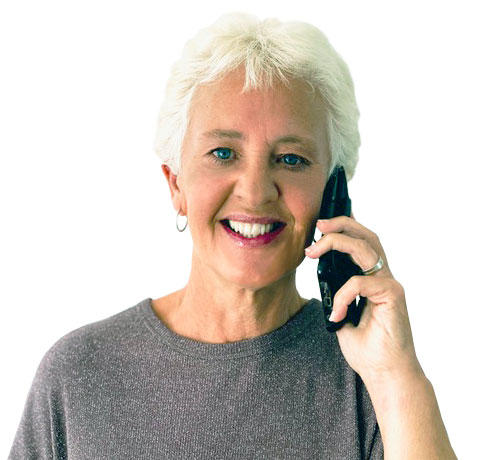 Hello and welcome! My name is Tania and I am delighted to be your UK & Ireland patient coordinator. I'm here to guide you through your cosmetic surgery journey and I will always be happy to assist you with any questions or queries you may have. I look forward to hearing from you.
Tania
Dr. Karlis Verdins, MD, Certified Cosmetic & Reconstructive surgeon, over 500 procedures annually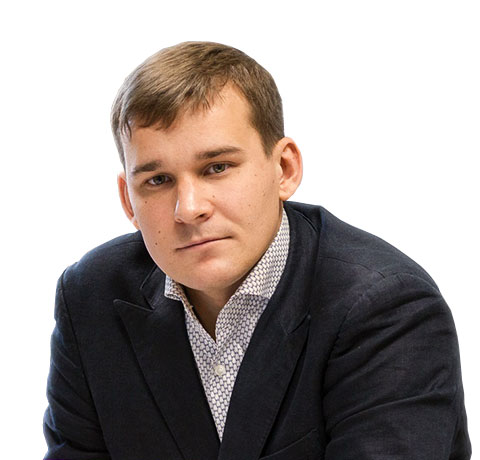 A highly acknowledged surgeon, with over 12 years' experience in Cosmetic & Reconstructive surgery.
The surgeon performs over 500 procedures annually.
Specializes in:
· Breast augmentation with and without implants
· Breast lift (Mastopexy), Breast reduction
· Tummy tuck (Abdominoplasty)
· Eyelids, arm reduction
· Reconstructive microsurgical procedures, hand surgeries
12 Reasons to choose us
Predominantly English speaking medical team
Although there is an inevitable language barrier, the majority of our medical personnel have a good standard of English to ensure you feel as comfortable as possible during your cosmetic surgery journey with us.
A highly acknowledged cosmetic surgeon
Our head surgeon Dr Karlis Verdins MD, is highly acknowledged and has over 12 years of experience in cosmetic and reconstructive surgery. Dr Karlis Verdins MD performs in the region of 500 surgical procedures every year and annually attends cosmetic surgeon meetings and congresses.
Luxury treatment for less
5-star treatment for half the price of the UK. With us you get an equivalent or higher standard of care than that of a private clinic in the UK, for just a fraction of the cost.
UK and Ireland patient coordinator
You get your very own UK based patient coordinator, who is dedicated to making your cosmetic surgery journey run as smoothly and as efficiently as possible. From the first point of contact right through to your one year follow up. Your coordinator will always be happy to answer any questions or queries, no matter how big or small.
Fresh and comfortable recovery rooms
With our luxury, bright and spacious en suite rooms, you're sure to feel comfortable and at home during your stay with us at Cosmetic Surgery Riga.
24-hour monitoring and medical care
During your stay with us in a beautiful private floor of Jurmala hospital, you will be monitored day and night by our highly commended and experienced nursing and medical team.
Prompt appointment system
We do everything possible to meet your needs regarding arranging appointments. We could be ready to accept you for cosmetic procedures within as little time as a week after your surgeon's review.
Help and support every step of the way
Your patient coordinator will be available to assist you by telephone or email, right up until your one year follow up post-surgery.
We can accommodate you and a friend should you choose to bring one along
You don't have to go it alone, we can arrange for you to bring a friend or partner along to stay with you throughout your stay with us, for company or support.
Surgeon's liability insurance
Our hospital provides surgeon's liability insurance, for each cosmetic surgeon operating up to the value of 30 000 Euro.
Cheap and direct flights to Riga
With convenient and direct flights to Riga from the UK, operated by Ryanair, Wizz air and Air Baltic daily you'll never be too far away from your dream cosmetic procedure.
Our patient reviews speak for themselves
Don't just take our word for it! Read some of our glowing patient reviews.
Breast Uplift abroad!
Everything You Should Know About Breast Uplift Surgery
Breast lift surgery is an excellent way to reshape and rejuvenate one's figure, restore a more youthful profile and enhance your self-image. Women often seek uplift surgery after pregnancy and breastfeeding. Breast lift surgery does not increase the size of a woman's breasts although the breasts often appear larger because their volume is now more concentrated and the breasts are in a more prominent position.
Who is a Good Candidate for a Breast Uplift?
The decision to have a breast lift is a deeply personal one. A woman should not undergo this procedure simply to please someone else or to conform to some media ideal of what a woman should look like. That said you may be a good candidate for this procedure if:
You are able to maintain a fairly stable weight.

You are in reasonably good health for your age.

You have breasts that sag in a way that is displeasing to you.

You have nipples that point downward.

One of your breasts hangs lower than the other.

Your breasts are pendulous or elongated.
Keep in mind too that smoking undermines the health and appearance of the skin. So if you would like to enjoy the benefits of an uplift it is strongly recommended that you quit smoking.
Breast Lift with Augm

entation
In many cases women choose to have a breast lift and implant. This combined procedure can result in a fuller figure for women whose breasts were both saggy and naturally small. Ask your surgeon if you are a good candidate for this type of combined procedure.
Breast Lift Surgery Step by Step
The breast lift procedure is typically performed under general anaesthesia and takes about 3 hours, (give or take) depending on the particulars of your case. The following outlines the steps involved in this type of procedure. Keep in mind that when you choose to have an uplift and implants the procedure will be slightly more involved.
Step 1: Marking where incisions will be made

– Before the p

rocedure can begin the surgeon indicates on the patient where the incisions will be made. This is done with the patient standing up in order to ensure the final result will generate a natural appearance. The marks will indicate the new position of the nipple as well as what skin will be removed in order to create the uplift.

Step 2: Anaesthesia is administered

– At this point the patient is anesthetized and taken into the operating theatre.

Step 3: Creating the incisions

– Using the marks he made on the patient earlier as a guide the surgeon makes an incision around the nipple as well as any other incisions that will be necessary to remove the unwanted skin. This excess skin may be removed from above the nipple or most of it may be removed from the area beneath the nipple. Or skin may be removed from both areas. Exactly how much skin will be removed is determined prior to surgery.

Step 4: Removal of the excess skin

– The crux of the breast lift procedure is the removal of excess skin. This is done once the incisions have been made. During the process of excising this unwanted skin the nipple is repositioned higher up on the chest. The goal will be to tighten the skin on and around the breast and lift the breast to an elevated position on the torso around the newly repositioned nipple.

Step 5: The Remaining skin is closed around the nipple

– Once all the excess skin has been removed the remaining skin is then pulled together around the repositioned nipple and the incisions closed. Great care is taken to close the incisions in a way that will result in the least possible amount of scarring.

Step 6: The patient is removed to the recovery room

– Following the conclusion of surgery the patient is moved to the recovery room, where they will stay overnight and be monitored to ensure there are no complications or adverse effects from the surgery.

Step 7: Recovery

– The patient will be discharged the day after surgery.  Once discharged, the patient can return home and start the long term recovery process.
Long Term Recovery
How you care for yourself in the wake of any type of significant surgical procedure will be crucial to ensuring you have the shortest and most successful recovery possible. Less than optimal aesthetic outcomes are usually the result of patients neglecting to follow the advice of the surgical team in the aftermath of their procedure. In the case of this type of surgery how you care for your newly reconfigured breasts is vitally important to avoiding complications like infection and to ensure breast uplift scars are kept to a minimum. Here are some important tips to follow to insure the best possible outcome from your uplift procedure:
Take it easy for the first few days following surgery. Don't

rush back to work or try to resume your normal domestic routine. Just sit back and relax and don't engage in any non-essential physical activity.

You shouldn't drive for at least a week following this kind of surgery. Doing so will put unwanted stress and strain on the tissue around the breast and on the incisions themselves, which could lead to all manner of complications.

Make sure you take any and all medication that was prescribed by your surgeon. If you experience any unusual symptoms like nausea or the pain in your breasts increases call your doctor immediately.

Be aware that you are likely to experience some tightness in the chest and perhaps a mild impairment in breathing in the days following surgery. This is nothing unusual. Just be sure to keep an eye open for symptoms of infection or other complications listed above. If you begin running a fever or there is a discharge from the incisions call your surgeon immediately.

Avoid soaking in the bathtub or taking prolonged showers for several weeks after surgery. It's important that the incisions not be immersed in water until the healing process is complete otherwise you could run the risk of infection.

You will likely be instructed to wear a surgical bra, support bra or some other type of compression garment after surgery to provide additional support and prevent your breasts from moving in a way that could adversely affect healing. Be sure this garment is always clean and dry.

You will likely be instructed to sleep on your back with your upper body elevated for several nights after your surgery. Make sure you do so. Also, avoid bending over during the course of your day or napping while laying on your side.

The incisions will likely take approximately 6 weeks to completely heal so be patient. Also it will take some time after healing is complete for the swelling to completely subside and scar tissue to stop being generated.
Be certain not to short change yourself when it comes to the recovery period.
Factors That Can Influence Recovery
Just how quickly you are able to make a full recovery from your uplift surgery will depend on several factors including but not necessarily limited to:
Your age, physical condition and overall health.

The placement and extent of the incisions made during surgery.

Whether you had an adverse reaction to the anaesthesia.

Whether or not you smoke.

The degree to w

hich you adhere to the post-surgical guidance.

Whether you had breast uplift without implants with implants or breast reduction and uplift.

If you had implants then the type of implants (silicone or saline) can affect recovery time.
Choosing the Right Bra After Breast Uplift Surgery
In the aftermath of this type of surgery it will be crucial that you impede the ability of your breasts to move about as this could put stress on the incisions and lead to complications or less than optimal healing. That means wearing some form of compression bra for several weeks after the procedure. The compression bra should not include any underwire as this could have a negative effect on the still-healing incisions. In addition if you had a breast uplift with implants underwires could affect the positioning of the implants.
The right garment may not be available in regular stores. You may need to purchase one from a specialty retailer or find one online and have it delivered to you. Even after you are fully healed you will still need to select bras based on their function, rather than their looks. The most important function of your bras going forward will be to provide robust support. This will help avoid the return of sagging and may also help stave off other post-surgical complications. We have some available from us, that we advise is best to use. For more information just ask your UK & Ireland Patient Coordinator.
Risks and Complications
No type of surgery can be considered risk free. And that goes for breast uplifts as well. While the procedure has become fairly routine and the surgeons at Cosmetic Surgery Riga have performed the procedure hundreds of times there are still potential risks and complications that must be weighed before deciding to undergo this procedure.
Infection

– Every type of surgery carries with it the risk of infection. While every precaution is taken to avoid the possibility of an infection setting in – and cases of actual infection are rare – it is possible. Should an infection occur symptoms will most likely make themselves known within a few days. Those symptoms may include pain, tenderness, redness, swelling and perhaps a discharge from the incision. Infection may be slightly more difficult to treat if you underwent a combined procedure that included implants. In most cases though infections, when caught early, can be effectively treated with antibiotics.

Blood clots

– Blood clots occasionally occur in or around the surgical site. Blood clots (hematoma) can cause pain, swelling, bruising and general discomfort. Minor blood clots are often absorbed by the body over time and do not present a significant risk. Although larger blood clots will require medical attention. Should you notice any of the above symptoms make sure to contact the support staff at Cosmetic Surgery Riga immediately. Again, however, blood clots are the exception and not the rule when it comes to this type of cosmetic surgery.

Necrosis

– This is an extremely rare occurrence but it is

not outside the realm of possibilities. The skin needs a constant supply of oxygen to remain healthy. During the breast uplift excess tissue is being separated from the muscle layer and removed. This process can, on

very rare occasions, result in blood flow being cut off to a particular area. When blood flow is cut off oxygen supply is cut off and the tissue in the oxygen-deprived area may die. Be mindful too that if you smoke you increase the risk of necrosis since smoking reduces the amount of oxygen in the blood.

Negative reaction to anaesthesia

– General anaesthesia is administered successfully many thousands of times every day in hospitals and clinics around the world. Still, it is not a procedure that is 100% risk free. Any time general anaesthesia is involved there is always the risk of respiratory distress or cardiac arrest. You can rest assured however that the surgeons at Cosmetic Surgery Riga are some of the most experienced in Northern Europe and the Jurmala Hospital where your procedure will take place is a state-of-the-art facility fully capable of handling any situation that may arise.

Change in sensation

– Some patients experience a decreased level of sensation in the areola or in the breast in general following this type of procedure. While with others their nipples and the area around them actually become more sensitive in the wake of the procedure. There is no way to predict if a patient's level of sensitive will be affected. But to be sure it is not a common occurrence. A small number of patients experience pain in the nipple or breast following the procedure, although in most cases the pain slowly dissipates over a period of a few weeks. If pain does not decrease or increases it may be a sign of infection or other complications and you should call your surgeon immediately.

Inability to breastfeed

– The area around the nipple is one of the centres of attention during this type of procedure. And while every precaution is taken to ensure no harm comes to the milk ducts in this region it is not possible to guarantee they will emerge completely unscathed. As such it is typically recommended that a woman not undergo this type of procedure if she plans on becoming pregnant in the future and hopes to breastfeed.
Potential Aesthetic Complications
Not all potential complications associated with this surgery are medical in nature. Some are aesthetic. While the following are rare occurrences they are nonetheless possible:
Severe scarring

– It is not possible to make major decisions in the skin and not leave some form of scar. The goal is to ensure any scarring is kept to a minimum. To do this make sure you follow the instructions of your surgical team to the letter in the aftermath of your surgery.

Retraction of the nipple

– As a result of the uplift procedure some scar tissue will develop in the area under and around the nipple. In very rare cases scar tissue under the nipple can pull the nipple inward as it tightens. The effect is certainly not pleasing but can be corrected with a relatively minor surgical procedure.
Keep in mind that these potential risks and complications typically occur in only a small percentage of cases and that the vast majority of patients emerge from the procedure without incident.
Breast Uplift Cost in Various European Cities
How much is a breast uplift? Below is a chart comparing breast uplift prices in many of the major cities of Europe.
Keep in mind the above prices represent the average breast uplift surgery cost in various hospitals and clinics in each of the cities listed above. Because the prices shown are averages the price you encounter at different medical facilities will likely vary.
5 Reasons You Should Have Your Breast Lift at Cosmetic Surgery Riga
As you can see from the above chart there is a very solid argument to be made for having your boob uplift at Cosmetic Surgery Riga based on price alone. But price is not the only reason you should call our UK patient coordinator and schedule your breast lift surgery with us. Those benefits start with the experience and expertise of our surgeons and include the city of Riga, the nation of Latvia, the Jurmala Hospital facilities where the operation will take place and more. Let's take a closer look at 5 reasons to have your surgery with us.
Fast Service – The NHS has a reputation for providing an excellent service and the surgeons associated with the NHS are highly qualified. That's a given. What's also a given, unfortunately, is that you're going to wait before you are able to see one of those surgeons. Sometimes for several months. Sometimes even longer than that. If you decide to have your uplift surgery with Cosmetic Surgery Riga you can call our UK patient coordinator today and have your surgery in just a few weeks. To put it another way, it's likely you can have your surgery with us and make a full recovery before you would even be able to see an NHS surgeon.
The Best, Most Qualified Surgeons

– The surgeons at Cosmetic Surgery Riga have spent long years studying in the best medical schools and serving internships in the premier medical institutions on the continent. Many people worry that once they get outside the NHS bubble they'll have to put up with reduced quality. But when it comes to Cosmetic Surgery Riga nothing could be further from the truth. You will experience zero drop off in quality from the NHS when you have your surgery with us. This fact alone is a major reason so many of our clients refer us to their family, friends and neighbours.
A High Level of Patient Care

– Not only is the surgical staff at Cosmetic Surgery Riga first class but the support staff are equal to the best you will find anywhere. Each member of our team is chosen for their outstanding qualifications and their agreeable nature. We understand that surgery can be a stressful experience and the last thing patients need is to feel isolated or uncared for. Everyone on our staff speaks English, everyone is trained to see to your every need and everyone will treat you with the respect and care you deserve from the moment you arrive. It's a level of patient care you may have thought no longer existed.
The Jurmala Hospital

– Cosmetic Surgery Riga is based at the Jurmala Hospital, just a short drive from the capital of Riga. Jurmala is a cutting edge facility that boasts all the latest high tech equipment and every amenity to make your stay safe and comfortable. It is modelled on the most advanced medical facilities of Western Europe and is every bit the equal of any hospital or clinic associated with the NHS.
Convenience

– Most folks in Western Europe tend to think of Riga as being about as far away as Los Angeles or Bangkok. The fact is you can have your breakfast at home in London and have lunch in the historic centre of Riga. That's right. It's a mere 2 1/2 hours by air from Heathrow. In fact, the distance between London and Riga is almost exactly the same as between London and Seville, Spain. Which means it's way more convenient than most UK residents realize.
As you can see having your breast lift surgery in Riga is much more than just the financially prudent thing to do. You'll also benefit from the proximity of Latvia, the quality of the surgical team, the quality of the support staff and the care they provide and the fact that the Jurmala Hospital is equal to or better than any NHS-related hospital or clinic where you would have a breast uplift in London. The cherry on the cake is the fact that you can set the wheels in motion today by calling our UK & Ireland patient coordinator Tania Pezzolesi-Clark a call today on 07704 995709 or 02071019514 and undergo your surgery just a few weeks from now.
About Riga
Over the course of the past 20 years Riga has emerged as a top European travel destination. Every year now more than 5 million visitors arrive in the Latvian capital to enjoy the beautiful weather, the unique culture, the architectural and artistic treasures, the outstanding cuisine and more. The port of Riga is one of the busiest passenger ports in Europe and is served by all the world's major cruise lines. The city centre itself has been designated a UNESCO World Heritage Site and the city also plays host to an array of important EU offices. The city hosts its share of world class athletic and cultural events and was recently selected as a European Capital of Culture. If you're like most of our clients you'll come to Riga the first time for world class medical care and you will return over and over for the place and its people.

FAQs
Below are some of the most frequently asked questions women have about the breast lift procedure.
Does this procedure result in permanent scars?

– Any time large incisions are involved scarring is inevitable. The most talented and experienced surgeons, like those at Cosmetic Surgery Riga, are adept at minimizing this scarring. To some degree the amount of scarring will differ based on each person's makeup. However, the amount and severity of scarring that occurs will also be a function of how closely you adhere to the advice of the surgical and support staff when it comes to your recovery.

How long will the results last?

– The best case scenario is that the results of the lift procedure will last for a good many years. But again it will depend to a large extent on how well you care for your newly redesigned breasts. If you are scrupulous about your recovery, maintain good health and always choose bras that offer ample support the results should be long lasting. That said, there is no way to totally prevent the effects of aging, or to maintain good results if your weight fluctuates wildly or you smoke or you become pregnant following surgery.

Can I have another breast lift later?

– Yes. Because time and gravity don't stop working once you have a lift there may come a time when you want to undergo another in order to shore things back up again. There is no reason why an otherwise healthy woman would not be able to.

Is the procedure painful?

– Patients are administered general anaesthesia so they feel absolutely no pain during the procedure. In the days and weeks after surgery it's likely you will experience some pain but it should subside on its own. You will be given appropriate medications after your surgery to deal with any pain that may arise. Take these medicines only as directed.

Will I be able to breastfeed after this procedure?

– It is recommended that you postpone having this type of surgery until you are finished having and breastfeeding children. Should you become pregnant and wish to breastfeed there is no way to absolutely guarantee that you will be able to do so. This is one of the main reasons it is recommended you delay having this type of procedure if you plan to have more children.

How long before I can return to work?

– In the days immediately following the procedure you should make a point of not exerting yourself in any way. In most cases patients can return to work after about a week, although even then they should avoid any type of strenuous activity. If you work in a physically demanding job you will need to ease yourself back into your work g

radually over the course of several weeks. Follow the guidance of your surgeon in this regard.

Can I have a breast uplift on the NHS?

– In most cases the surgery is considered strictly cosmetic and so is not eligible for NHS reimbursement. However, there may be some cases where NHS will agree to pick up the tab and our UK patient coordinator can tell you if you will qualify.
Conclusion
A breast uplift can restore a youthful profile and help you feel more confident and self-assured. Having your procedure at Cosmetic Surgery Riga is the affordable, sensible alternative to exorbitant breast uplift cost in the UK as well as outrageous waiting lists. If you think you may want to undergo this type of procedure contact our UK & Ireland patient coordinator Tania Pezzolesi-Clark today on 07704995709 or 02071019514 to discuss possibilities and to set up an appointment.